Monitoring Solutions for Dry & Refrigerated Containers
The Monitoring Solution for ensuring Safe Delivery of Containers from Origin to Destination
G-Trac Tainer is a sophisticated tracking system, designed for the purpose of monitoring and tracking dry and reefer containers, from the moment the container is sealed and until the container is opened when reaching its final destination.
Information about the location, condition and temperature of containers is presented in Real-Time, based on the settings and scheduling defined by the user and sent as an email or text message.
G-Trac Tainer is specially designed for refrigerated cargo and integrates multiple sensors, including a highly sensitive temperature sensor which measures accuracy up to ±0.2°C. The system gathers accurate records of temperature, humidity and light at any desired time interval (e.g. once a day, every half hour or every 10 mins), which is stored and transmitted in parallel to the real-time data provided.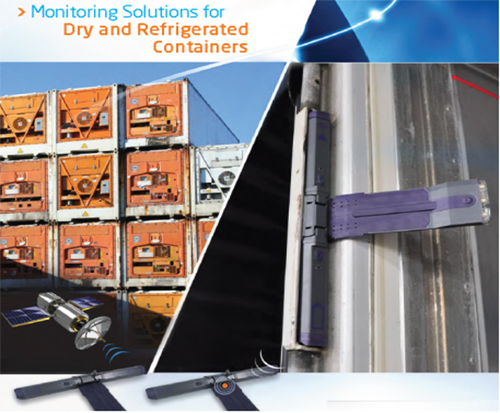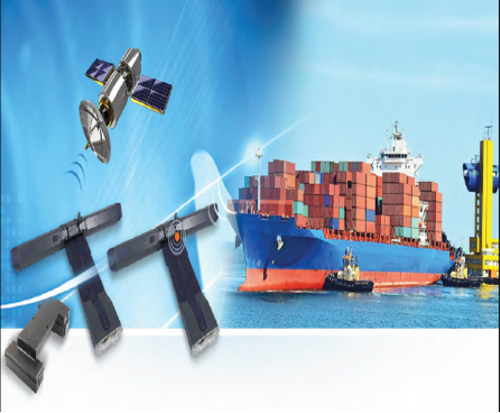 INFORMATION AVAILABLE
Position of the container is provided by the GPS function; shown as a landmark on the map, an address or coordinate. The system is designed to give real time alerts on the following:
Door open/closed of container
Battery charge level of device
Lighting level in the container; may indicate that the container door has been left open or imply that there has been an attempt to break-in.
Temperature; mostly significant for temperature sensitive shipments.
Humidity; mostly significant for humidity sensitive shipments.
Impact; in order to warn about possible events of force or impact brought upon the container, including during loading and unloading
KEY FEATURES OF THE SYSTEM
A standalone unit operated by rechargeable batteries. Fast and easy installation by attaching the unit to the container door frame with a magnet.
A flexible system that can be fully configured to meet customer requirements, with regards to information, times and significant events in real time:
Examples of real time alerts include: door open/closed, temperature high/low, humidity high/low, light on/off, battery charge level, location status and any combination of these.
The system can also be configured to automatically transmit an audit trail, which gives a complete history of all the stored events including deviations beyond configured ranges, or choose specific information details at specific locations/time frames, in addition to receiving alert notifications in real time.
The audit trail feature allows for tracking the entire journey on a map and includes a detailed report of all the recordings. Data cross-referencing has been made possible, so that one can easily switch between the data presented on the map and report if needed.
Geo-fencing function raises notifications when a container has entered or left a location.
The built-in accelerometer keeps you informed about changes in movement or events of impact.
When the unit is out of coverage, all location and sensor information is saved to the memory and later transmitted once the unit is back in cellular coverage.
A convenient option for forwarding information to authorized persons only.
A web based system requiring a simple and easy installation process.
A global system developed for multi-lingual users.
The G-Trac Tainer system serves and provides real time data to all parties interested in the delivery of a shipment, such as: logistics personnel, supply chain managers, sales, security, insurance, finance, suppliers, customers, shipping companies and customs. It allows all those involved, to coordinate their efforts to ensure that shipment obligations are being met, or in times of need, to take action immediately and in an orderly manner.
The features and functions made available by the G-Trac Tainer provide access to information that is reliable, accurate and delivered in real time, allowing them to keep track and monitor a wide array of parameters and situations. Ultimately, its performance gives full control over dry containers and reefers worldwide.